Family and Emergency Dentistry in Family and Emergency Dentistry in Eastpointe, MI
Looking for an emergency dentist in Eastpointe, MI or an office you can bring the whole family to? Dr. Dyki is here to help and looks forward to meeting you. At Patient Empowered Dentistry we don't pressure our patients but rather concentrate on education so you can make the best decision for you and your family. Questions? Give us a call at 586-771-6340 or book your appointment today.

About Patient Empowered Dentistry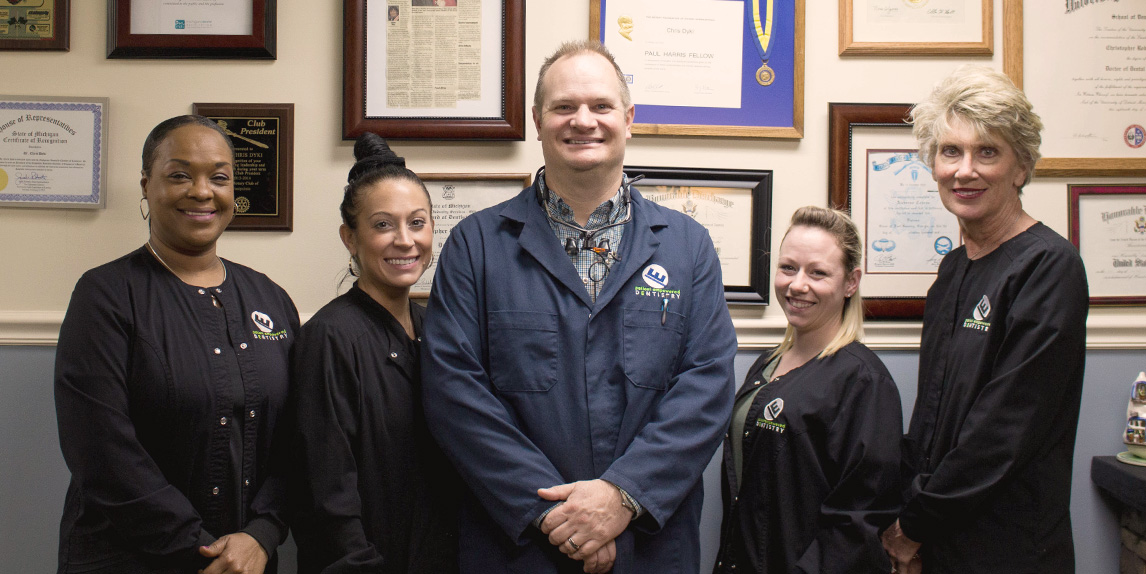 Patient Empowered Dentistry Care Exists to Provide State of the Art Dentistry in a warm, Caring and Friendly Environment. We will Educate our Patients to Value and Seek our Knowledge, We are Committed to Providing the Highest Quality of Oral Healthcare.
We as Team Members agree to Cooperate, Remain Open Minded, Act Professionally, and be Honest.

Clear Correct invisible braces
Flexible / Late appointments
This particular office is awesome. They treat me like family …the good kind and they're genuinely here to help, not to take my money. The service provided is awesome and they go the extra mile to help and make sure I'm ok. Keep it up you guys. Oh and don't forget to try the coffee. It's the best!
I absolutely love everyone at Patient Empowered Dentistry.
Dr. Dyki is extremely informative and gentle (I have very sensitive gums). Even after moving 45mins away I find myself driving to their Eastpointe practice. I can't imagine going anywhere else —ever! Keep up the great work everyone.
Overall amazing staff, Doctor and experience. I have a huge phobia of going to the dentist. My anxiety kicks in full force when I have more than just a routine cleaning that needs to be done. Dr.Dyki and his staff are rockstar's at making sure I'm always comfortable. They also aren't outrageously priced!
Facts about Eastpointe, MI
Eastpointe is a city on the southern edge of Macomb County, Michigan, United States. As of the 2010 census, the city population was 32,442. Eastpointe forms a part of the Metro Detroit area. It borders 8 Mile Road on the northern edge of Detroit. Wikipedia