Finding a Dentist that Meets your Needs
As many as 30-40 million patients in America alone report avoiding trips to the dentist. This is a significant issue, and it can lead to escalating dental problems and neglected oral hygiene that no one should ever risk. What's more, failure to retain your position with one dental surgery could see you facing extreme emergency costs when treatment does become necessary. And, trust us when we say that it will.
Luckily, finding a dentist that meets your needs from the start can ensure that never happens. What's more, developing a regular bond with a dentist that you trust is proven to help eliminate any feelings of fear or worry that might have kept you away until now.
With those benefits in mind, you could say that finding a dentist that meets your needs sooner rather than later should be a pressing priority. Sadly, if you've never found the ideal dental fit before, this task can be easier said than done.
That's why we've put together a list of things to consider that can point you towards precisely the dentist you need. Get this right, and dental visits should soon become a joy, or at least, nowhere near the chore they've always seemed before. Simply keep reading to make it happen!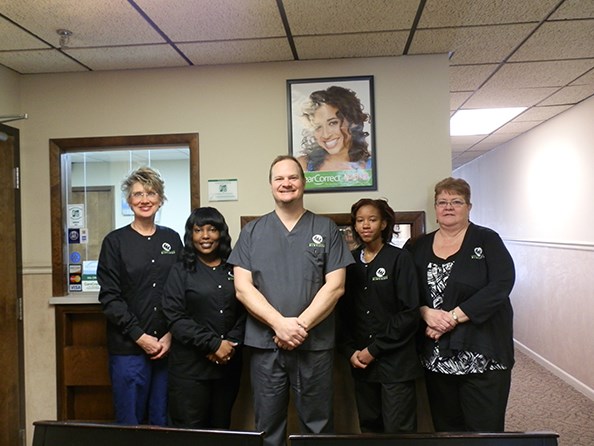 1. Consider Pricing
Unsurprisingly, pricing should be a top consideration when it comes to looking at any dentist in your area. There's simply no way that a dentist could suit you if their pricing is way over your current budget. In fact, avoidance of cost alone could see you hesitant to book appointments.
Instead, always seeking affordable options is key to starting your new dental journey as you mean to go on. Getting online and searching for an 'affordable dentist near me' could be a fantastic way to get a broad idea here, but it isn't going to point you directly towards the dentist of your dreams.
For that, you'll want to look out for dentists that offer flexible financing at all times. Not only does this show that a dental practice truly puts patients first, but it also guarantees that you can weather the storm of treatment whenever it may strike. It doesn't matter if your teeth start aching at the start of the month or days away from payday, you'll be able to book up and rest easy that you can arrange payments to suit your needs!
What about your insurance network?
Along those same costing lines, individuals with insurance should also seek dental providers within their insurance networks. Sadly, dental care doesn't work like healthcare in that policies are solely determined by your dentist's unique insurance focus. As such, searching 'dentist near me that accepts Medicaid' before signing up is crucial for the best costs moving forward.
The good news is that reputable dentists now typically operate on an insurance friendly basis, and will include a comprehensive list of accepted policies online for ease of use. Even at the start of your search, you should find that you can look at local participating dentists from your insurer's website.
However you go about it, insurance-friendly service is always a plus where affordability is concerned. Not only does this prevent you from paying above the odds when you don't have to, but it also guarantees you can again seek dental treatment at any time without having to worry.
What's more, comprehensive insurance acceptance also reveals that a dental surgery has your needs in mind, and will go above and beyond to make your life that bit easier. Isn't that what we're all after from a dentist we can trust?
2. Look at recognition
Looking at the dental landscape on the whole, it can be impossible even to begin narrowing down the best-qualified dentist/the person poised to provide the care you need at all times. That's why you could also benefit a great deal by looking out for recognition that help to highlight the best in the business.
Qualifications themselves are, perhaps, the best indicators you can get here, and any quality dentist will list these plainly on their website for all to see. Studies aside, though, there are plenty of other recognition that can help the best dentists to stand out.
For instance, there are multiple awards within the dental industry itself, each of which are awarded only to the best dental practices in their area. Patient's choice awards are particularly beneficial, as they prove that the care within every given practice is exemplary.
Again, recognition like these should be listed on practice sites for you to see, but don't hesitate to call up and ask if you can't see anything obvious. Any dental office will be all too pleased to let you know about their success. Unless, of course, they don't have any.
3. Understand the treatments on offer
Taking time to understand the treatments that are offered in any dental office is also crucial before you settle on the right option for you. Comprehensive care plans are, after all, your best chance at a dentist that's able to treat you throughout your dental journey.
Obviously, priorities here will vary on a case-to-case basis, but, in general terms, you should seek a family dentist near me that's able to provide all the care you and your loved ones need. That means looking out for a dentist that both offers care to patients of all ages, and provides comprehensive services across the board, including –
Emergency services
Root canals
Fillings
Cosmetic services
Orthodontics
Etc.
What's more, you should look out for practices that offer these comprehensive services on a flexible/late appointment basis so that dental care can fit around your life, rather than the other way around. This way, you can ensure guaranteed access to the appointments you need, as soon as you need them. It doesn't get better than that for finding a dentist that meets your needs in every way.
Again, services like these should be clearly listed on any dentist's website, so be sure to check out what they offer before you sign up for care that isn't sufficient to your needs.
4. Seek personal connections
Ultimately, even a dentist who offers everything you might need from a care/costing perspective might not be right for you if you struggle to find a personal connection. Feeling at ease with your dentist is, after all, key to ensuring you can overcome or eliminate that fear we mentioned at the beginning of the article. What's more, close dentist-patient connections are the best way to service you can rely on for the rest of your dental journey. Given that efficiency in this field relies entirely on a professional's understanding of your whole dental journey, that's always a goal worth working towards.
Again a dentist's website is an excellent place to start here, as most professionals will include a picture and description that can help you to get a general feel for their manner/work approach. Equally, arranging an initial consultation can be a no-obligation way to judge whether a dentist will be a good fit for you.
Things to look out for include their general manner, their approach to treatment, and even just how at ease you feel while in their chair. You need to feel that you can tell them when you're uncomfortable/concerned, remember, so a dentist that puts you at ease is non-negotiable no matter their experience or background.
Ultimately, when you find that personal connection, it'll be evident to you. As simple as that, you'll feel free to say anything necessary during consultations and should even find that appointments no longer worry you the way they might have in the past. That's the ideal dental relationship, and it's a goal no patient should stop striving for during their dental search.
5. The questions to ask
Ultimately, these key factors aside, asking the right questions is the only way to find a dentist that suits. While you will be able to access a great deal of information online, nothing beats contacting the office and speaking to a member of staff. If a dentist is reputable, their reception team will be more than willing and able to answer any questions you might have.
Some things you should always ask during a conversation like this include –
What are your pricing structures?
As we touched on above, pricing matters a great deal in choosing the right dentist for your needs, but don't be afraid to take this further. Most dentists will be able to give you a rough idea of pricing structures on each service they offer if you simply ask for it.
How long have you been in practice?
If it doesn't state as much on their website, never be afraid to ask a dentist how long they've been in practice. This information will let you know everything, from how much experience an individual has, to how far from their training they've come.
Are you able to complete all procedures in-house?
In some instances, a dentist will refer patients for out-of-house care when it comes to specific procedures that they're unqualified or unable to complete themselves. This can be problematic for some patients, especially those with treatment anxiety, so seeking someone who offers solely in-house care is always best.
During what hours can I book appointments?
As we already mentioned, flexible appointment capabilities are always a preferred dental option. The ability to fit care around family/work commitments can, in fact, dictate whether or not you're able to stay on top with a care plan. As such, be sure to ask what appointments are on offer, and what flexibility (if any) is possible.
What is your emergency procedure?
While regular dental care should be enough to keep emergencies at bay, there's no telling when disaster might strike. As such, you should always seek a dentist who can fit you in for same-day emergency appointments at reasonable prices as and when you need them.
How do you treat patients with dental phobia?
If you're a nervous flyer, so to speak, you'll also benefit from asking about phobia-specific approaches. Most dentists will have procedures in place to put even nervous patients at their ease, including patient-dictated treatments, full-office tours, and more besides.
Signs that a dentist isn't the best fit
While all of the above can help you to find a dentist who offers everything you need, it's also vital to know the warning signs for when someone isn't right. Luckily, the above should be enough to help you steer clear of truly poor fits here, but some other things you'll want to look out for include –
Rude/blunt staff
Limited treatment options
An unkempt dental office
A bad gut feeling
Patient Empowered Dentistry: Meeting your needs every time
As our name would suggest, we at Patient Empowered Dentistry understand how crucial patient needs are at every stage. That's why we go above and beyond to make sure we're able to meet your needs every single step of the way.
Previous winners of the Open Care Patient's Choice award, we work hard to put patients first in everything we do. As well as offering a wide range of insurance options, we provide flexible financing, late/flexible appointments, and the best individual decisions you could hope for from a dentist in the Eastpointe, MI area and beyond.
Dr.Christopher Dyki has an astounding professional background, including army service before he began his journey into dental school. He's exactly the man to put patients at ease, no matter their needs/anxiety levels. He'll talk you through every step of your journey, and will also provide you with treatment options that suit your needs.
He offers extensive treatments, including –
In-office whitening
Clear correct invisible braces
Root canal
Fillings
Cosmetic services
Etc.
Alongside the rest of the team, he seeks to educate patients while offering the highest quality of oral healthcare possible. Simply contact us today on 586-771-6340 to book the first appointment on the rest of your dental care journey.