Finding a Dentist Who Does Implants
How to find the right dentist for your dental implants
If you have been struggling with dental issues that have been having an impact on your quality of life, then your dentist may have suggested dental implants. If you have missing teeth and can't seem to manage properly with dentures or don't like the look or feel of them, then undergoing a dental implant procedure could be the right option for you.
Dental implants are popular due to the aesthetic appeal they offer when fitted by a skilled and experienced dental specialist – dental implants act like prosthetic teeth that look and feel real.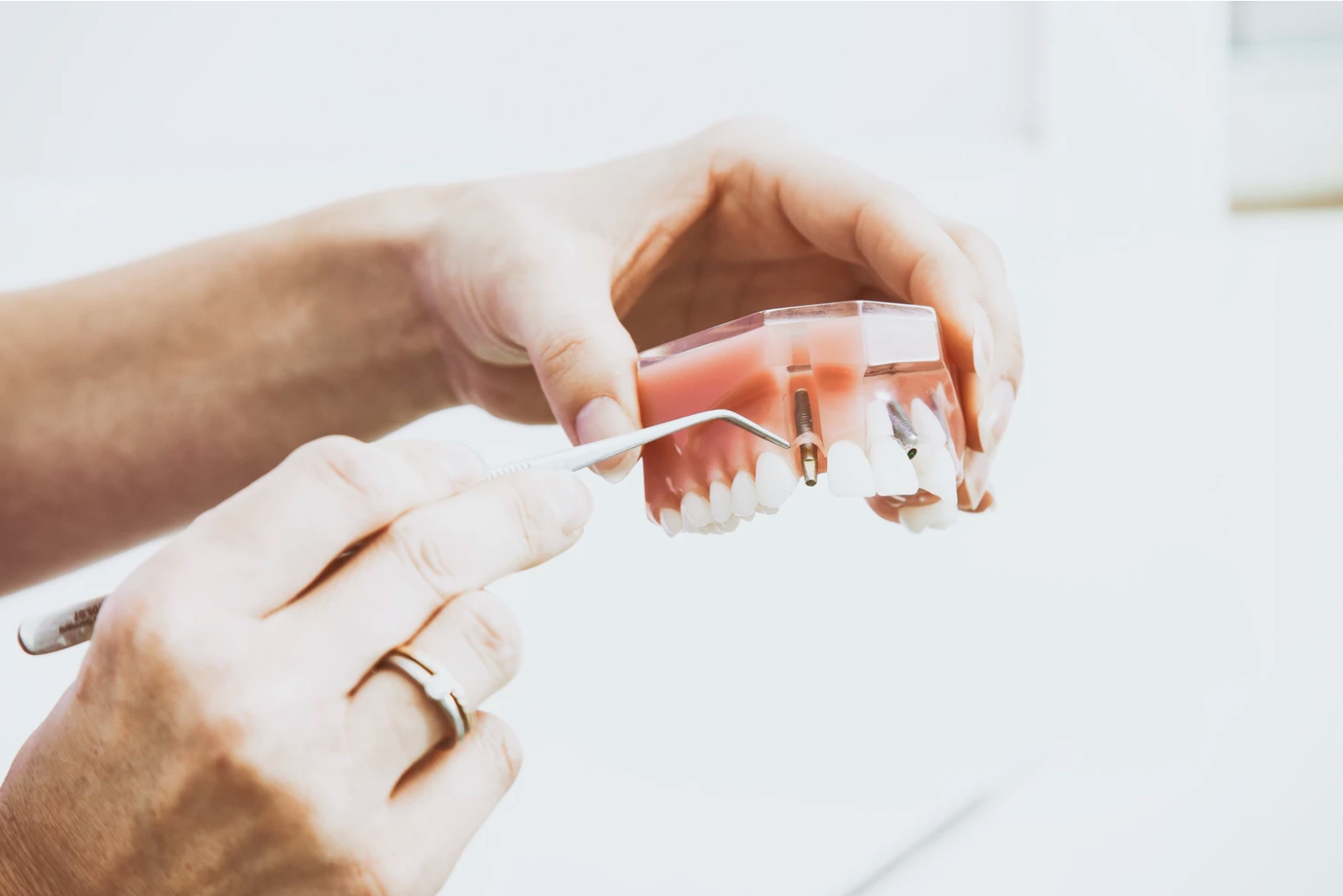 How do dental implants work?
Wondering more about what dental implants are and how they work? It's fairly simple really… Dental implants act as artificial teeth roots that faux teeth can be attached onto, creating working teeth that are sturdier than dentures. Designed with the use of tiny metal frames that are strategically placed, these structures are then fitted to the jawbone and are concealed under the gum. Once the implant is in place, the prosthetic teeth can then be attached to them.
Most dental implants are crafted from titanium that is bio-compatible, which means that the body should not reject the implants. Replacement teeth are then anchored to these implants via a crown, bridge, or removable or non-removable denture.
It's important to realize that dental implants, like any procedure, can go wrong, if you make the mistake of failing to choose a qualified and experienced dental specialist.
That is why it's so important that you source the right dentist to complete your dental implant procedure. Hopefully the guide below will help you to do that, and ensure that your dental implant procedure goes off without a hitch.
Do your research
The first step to finding the right dentist to deal with your dental implant procedure is to do some research. Start with word-of-mouth research; ask friends, colleagues and family members if they can recommend a dental specialist to perform a dental implant procedure. You could also ask on local forums, such as in local Facebook groups for further suggestions.
Once you've got some names to work with, the next step is to spend some time online doing further research. Google the dentist's name and also the name of the dental practice that they work at or own, and spend some time carefully looking through the results.
You could also opt to post on local forums, such as on Facebook groups, to ask for further insight into the quality of the work of certain dental specialists and practices offer. `
Ask questions
When it comes to selecting a dentist, don't be afraid to ask questions. Once you've sourced a reputable dental specialist and practice, make sure to write a list of questions to ask them at your initial appointment, so that you can ensure that the quality of the dental implants you are getting fitted is high.
What questions should you be asking your dentist before approving the dental implant procedure?
How many years have you been practicing dentistry for?
When and where did you specialize in dental implants?
How often do you do dental implant procedures?
Have you ever had a procedure go wrong?
Can I see a portfolio of your dental implant clients?
These are all crucial questions to ask before undergoing a dental implant procedure, because it's vital that you select a dentist who is not only experienced but also has a high success rate when it comes to fitting dental implants.
How to determine the cost of your procedure?
When it comes to the process of getting dental implants, you need to think carefully about the cost of the procedure, and speak with the dentist beforehand to establish the cost.
If you have dental insurance in place, then you may find that the procedure is covered by your dental insurance, however this is not guaranteed. So it is important to contact your insurance company beforehand to check to see whether you are covered for this procedure.
Should this be the case, and you need to pay for the cost of your dental implant procedure yourself, you need to consider how affordable the treatment plan in place will be. The good news is that a number of dentists are willing to offer payment plans for this kind of restorative dental work, so if you cannot afford to pay for the work in one payment, there are options available to you. It's just a case of looking into what options are available from your dentist.