Do you have a dentist in the Eastpointe, MI area that you trust? If not, then it's time to find a new one. If you searched for "dentist near me" and that led you here, you're in the right place.
You deserve a dentist's office that will do what is best for your oral health and provides the medical treatments you need without trying to upsell unnecessary dental services!
That sounds like an outstanding dental practice, right?
Well, we're here for you! We've been helping people in Grosse Pointe, Roseville, St. Clair Shores, Harper Woods, Centerline, Warren, and all other areas around Eastpointe, Michigan, live healthier lives by providing dentistry services customized just for them at our Eastpointe location.
Our goal is to offer our patients personalized care to achieve optimal oral health and have complete confidence in their smile! With Patient Empowered Dentistry as your choice in general dentistry, you'll never feel pressured or scared again about going into the office because we want all of our patients to be thrilled about the services provided by our dentist!
About Our Dentist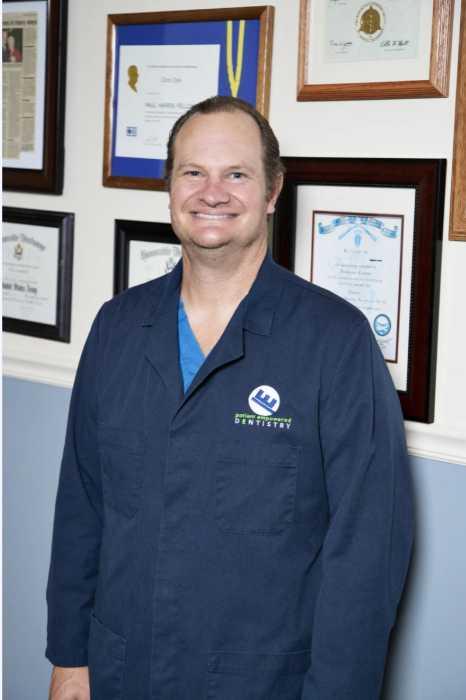 Our dentist is Dr. Christopher Dyki. When he purchased the company from the previous dentist, he took over the staff. He had no desire to replace a fantastic team that had already spent so much time bonding with our patients.
Dr. Dyki joined the Army in 1991 and was honorably discharged in 1994. Central Michigan University awarded him a B.S. in Biology in 1997. He then graduated from the University of Detroit Mercy in 2002.
After dental school, he lived and worked in Sebewaing, Michigan. There he was active in the community and was Rotary Club president. Among his other feats, he was a Captain in the Michigan National Guard from 2000-2004.
When Dr. Kariotoglou chose Dr. Dyki to take over his Gratiot Ave location, he renamed the practice Patient Empowered Dentistry. He did this because he and the staff are firm believers in working with patients to provide treatment that best works for them.
Our Awards and Reviews
In 2016, our office won the Patients Choice Award through Opencare. If you look into our reviews on popular search engines and websites, it's clear to see why. For example, we have a 5-star review on Google (from 18 reviews), A 4.9-star review on ZocDocs (from 105 reviews), and another 5-star review on U.S. News (from 84 reviews).
We genuinely care about our patients, and it shows when they talk about us. In addition, we work hard at creating a family atmosphere for our dental practices patients.
What Types of Procedures Does Patient Empowered Dentistry Handle at Our Eastpointe Location
Dr. Dyki and the rest of our staff are skilled in many types of dental services. We would have to do a consultation to determine what treatment would suit your teeth, but we can handle most treatments in the office.
Below is a list of the different services we may be able to provide for you.
Dental Emergencies
Finding emergency treatment for an injury that causes tooth pain is not always easy. So next time you have a dental emergency and need a dentist in or around the city of Eastpointe, call us. We'll get you into the next available appointment!
Braces
Whether for your teeth or the mouth of one of your children, Dr. Dyki is experienced in classic braces and invisible braces!
X-Rays
Our practice uses the most modern techniques and technology to provide you with the best possible images of your mouth, right here in our Eastpointe location.
Pain
Pain can be a sign that something needs to be repaired. On the other hand, it can be a warning about a severe dental emergency that a dentist will need to search out and address as soon as possible. Either way, it's always an emergency to stop the pain; the last thing we want is for you to suffer. So call our Eastpointe office for the next appointment we can get you!
Teeth Whitening
You don't have to wait until your teeth lose their luster for a visit! Get back the white smile you're looking for with an in-office teeth whitening appointment at our Eastpointe dental office.
Kids and Family Care
Dr. Dyki and the rest of our staff are happy to book appointments for kids and adults alike!
Crowns and Bridges
If your tooth has a large cavity, you may need a crown to repair the tooth. If the tooth is damaged beyond repair, you may need a dental bridge. The good news is that both of these things can be taken care of in our office, at any time!
This list of services is only a small number of dental practices that we can handle in our office. Contact us for more information on what other dental practices we can do in the office to help you or your children with any ailments or emergency treatment.
What Types of Dental Insurance Do We Accept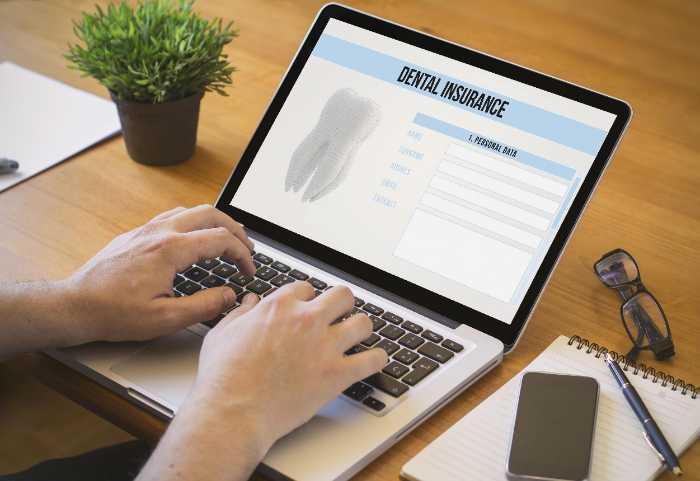 Our office accepts many different types of benefits. From Medicaid to BCBS of Michigan, and many in between. To see if we accept your benefit plans, check out our list here.
Suppose you have an emergency and need an appointment as soon as possible. In that case, you can contact us at our Eastpointe dental location, and we can answer any questions about coverage and payment. In addition, if you call ahead for an emergency, we can get the ball rolling on forms so that you are ready to be seen when you arrive!
Are You Accepting New Patients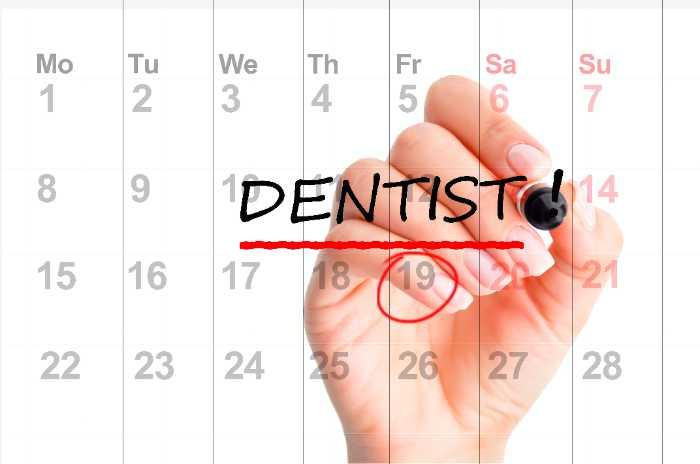 Some dental practices seem never to have time for appointments with new patients. Fortunately, we are not one of those practices.
If you find yourself constantly having to search for "dentist near Eastpointe Michigan" and ending up with dead ends when you need work done on a tooth, contact Patient Empowered Dentistry. We'll get you into a scheduled appointment.
Patient Empowered Dentistry is conveniently located on Gratiot just south of 10 Mile Road in the city of Eastpointe. You can make an appointment online in just a few minutes using our website. This is one of our patients' favorite features!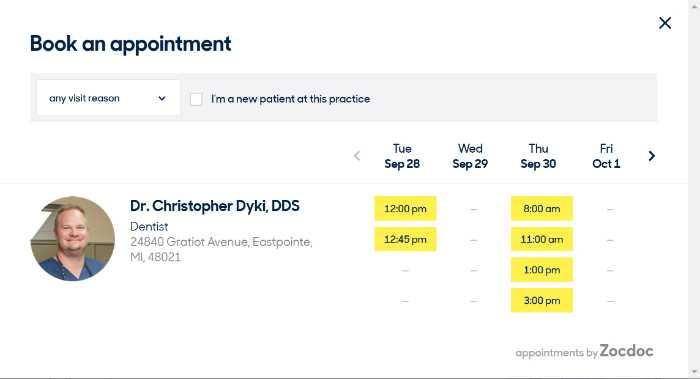 If you need any assistance, please feel free to give us a call at (586) 771-6340. We're always ready to help answer any questions about your benefit plan and our services! We'd love to hear from you!