Are you unhappy with the way your smile looks? Then, a dental makeover (or smile makeovers) could be the right choice for you.
We're here to help as your number one Eastpointe, MI, smile makeover dentist! We want to make sure you leave our office with nothing but smiles!
At Patient Empowered Dentistry, we don't just focus on oral health treatment. Instead, our dr provides smile makeovers that keep people coming back to our dentist's office for health and cosmetic treatment options every day. The best part (to us) is that they consistently come back with a smile!
If you are unhappy with your smile, if you have missing teeth or gaps, then you might avoid showing your teeth at all. This can give people the impression that you are miserable or a negative person to be around.
Studies show that this can impact successes in your personal and work life. It can even destroy your self-confidence. That's why you might want to consider ways to improve the appearance of your smile through a smile makeover treatment plan that leaves you with excellent smile results and keeps your oral health in mind.
What Is a Smile Makeover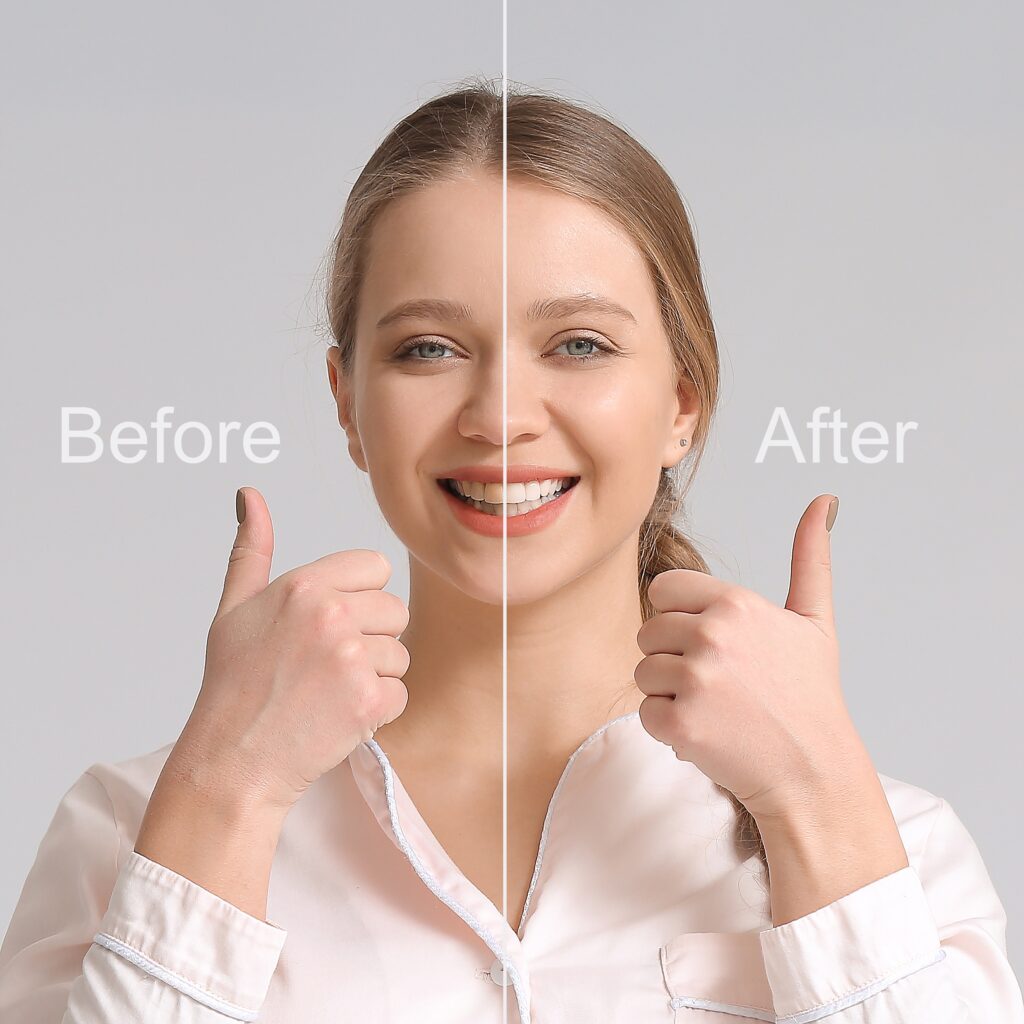 A dental makeover or smile makeover is a way to renovate your smile, teeth, and appearance, correcting a wide range of different issues. It can include one or several cosmetic services such as:
Dental Implants –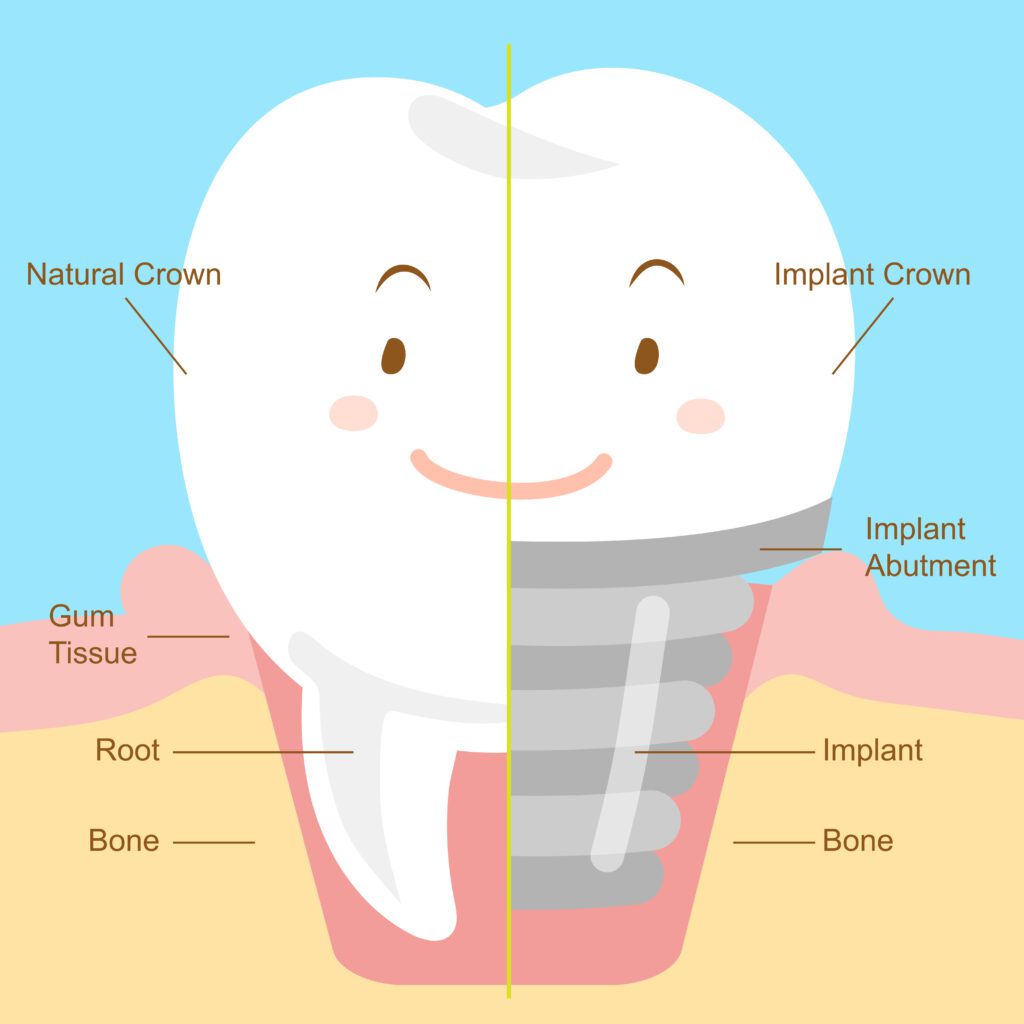 A dental implant is a tooth replacement permanently anchored to your jaw. Once healed, the implant will look and feel just like your natural teeth, giving you a beautiful new smile.
Teeth Whitening –
A hydrogen peroxide-based bleaching gel or a professional strength whitening system will lighten your teeth to a natural color for a teeth whitening process.
Porcelain Veneers –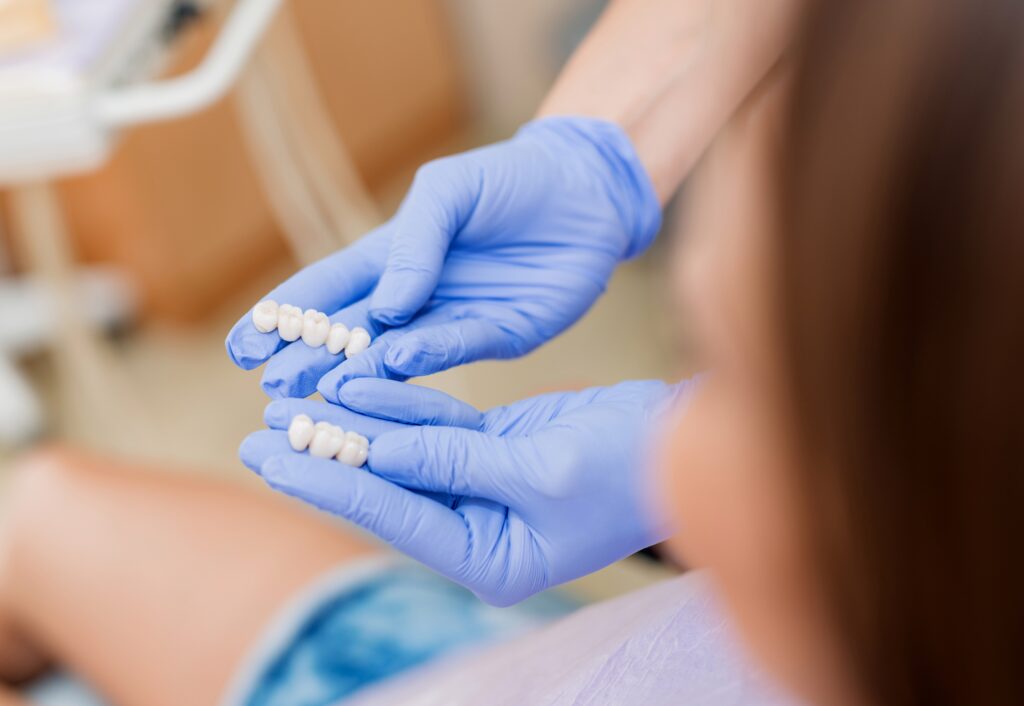 Porcelain veneers are custom-made shells applied to the fronts of your teeth. Designed to cover up any aesthetic issues like chips, stains, or gaps, veneers will look as if they are your natural teeth. No one will ever know that they've been created in a lab!
Composite Bonding –
During a composite bonding smile makeover procedure, a dentist will apply composite resin to cover a chipped tooth or even an unsightly gap between teeth.
Crowns –
Your dentist will create a perfectly tailored shell that covers the entire tooth if you require crowns. Crowns can even work to change the shape of your teeth for an even more attractive smile makeover!
Fixing Tooth Decay –
Tooth decay is never fun. However, if you already have dental erosion, which is decaying on the surface of your teeth, then a smile makeover dentist can sometimes fix this with a simple filling. If fillings are too evident for your liking, veneers are another option!
Replacement Tooth Roots –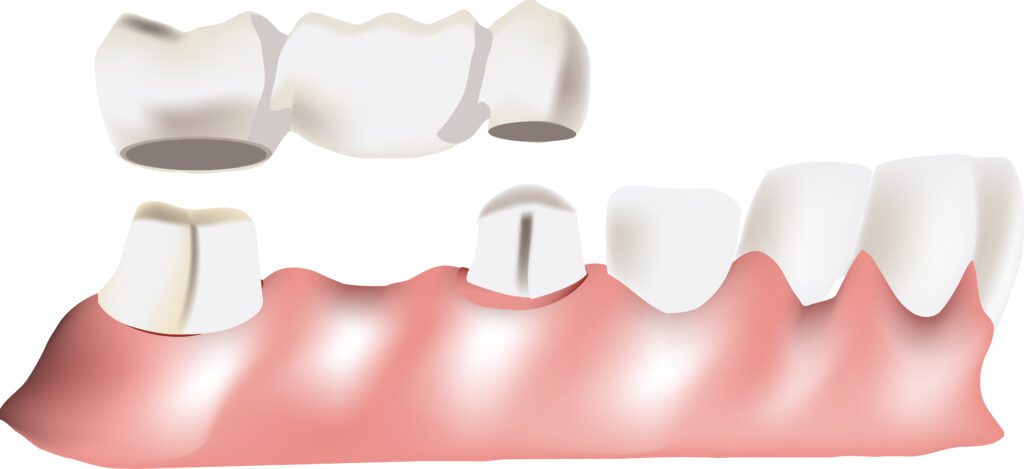 Sometimes a tooth can get knocked out or fall out because the root of that tooth was weak. In that case, crowns are not always a viable option for a dental makeover.
If this happens, the remaining teeth will likely move over time because of the gap. An implant can be placed under the gum tissue to stop the shifting, actively taking the place of a root. This procedure should prevent any unwanted movement until the dr completes a bridge or permanent implant. Veneers are another smile makeover option for missing teeth.
Dental Bridges –
A dental bridge is a fixed solution to replacing missing teeth. The cosmetic dentist will replace that gap with artificial teeth, permanently attached at either side of the missing tooth or teeth.
A "Gummy Smile" –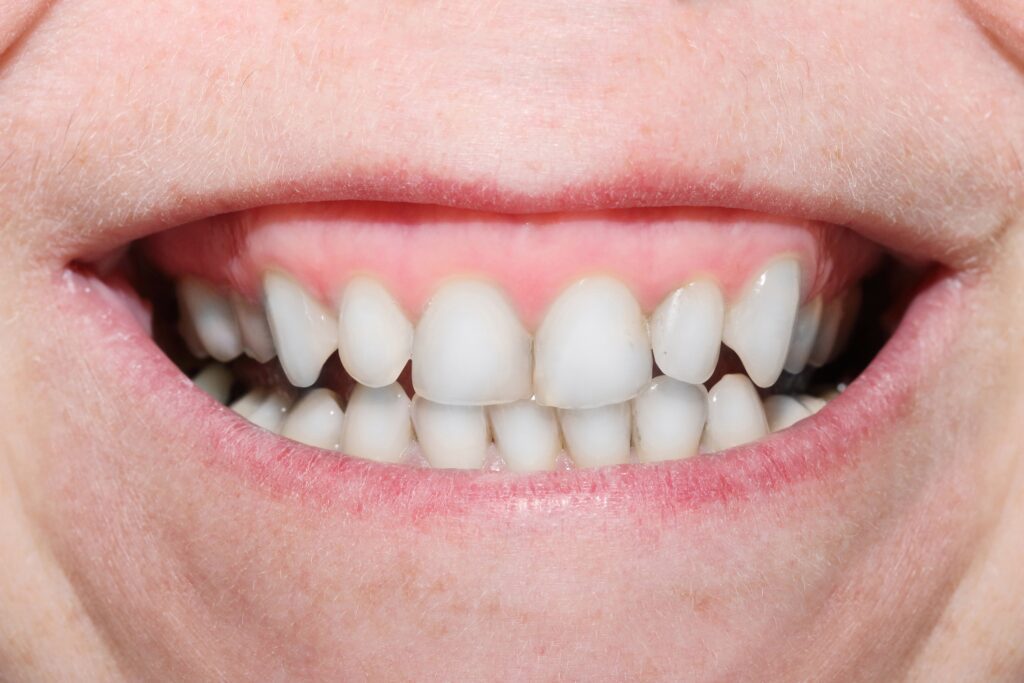 When we talk about a "gummy smile," it means that you have a lot of visible gums when you smile. A gummy smile can be due to overcrowding of your teeth or your gums receding from your teeth. An orthodontist can correct the issue by improving the appearance of the gum line with a combination of braces and gum contouring.
Getting Gum Disease in Check –
You can avoid gum disease if you take care of your gums and teeth. If you do have issues with your gums, however, then those issues can advance quickly. Therefore, seeing a dr for gum issues is vital for your health! Your dentist can discuss the different treatment procedures with you.
Braces –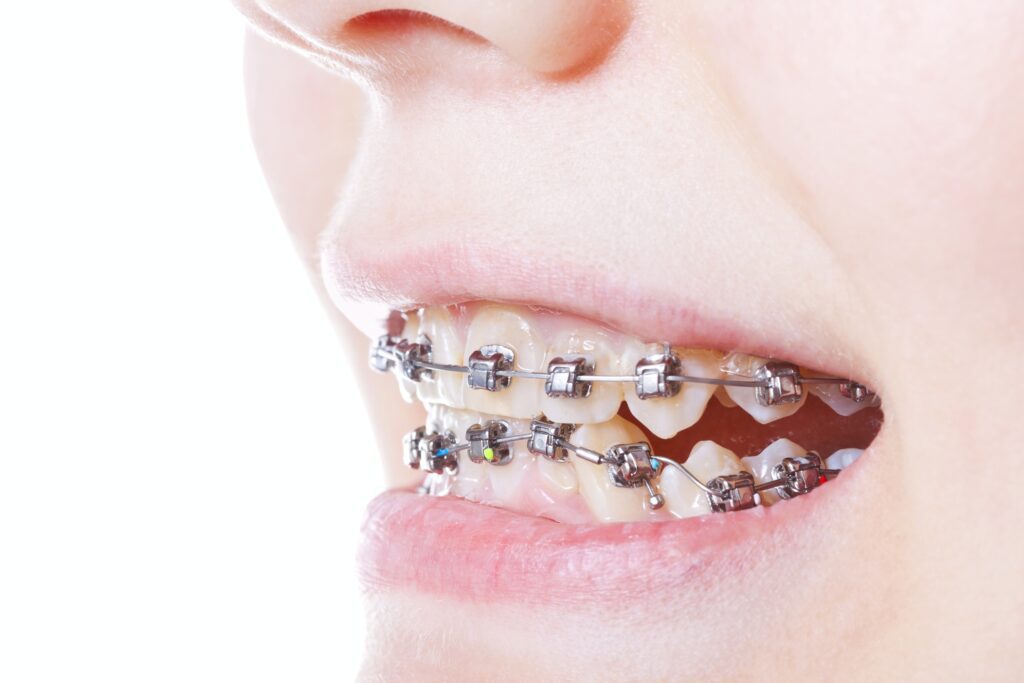 If you require orthodontic work, makeover dentists are the dentists you're looking for! Braces are considered orthodontics, and experienced smile makeover dentists are often orthodontists.
Patients can see results in as little as a few months but may have to continue the treatment for up to three years or more.
Reconstruction of Tooth Structure –
Sometimes, rebuilding the tooth structure is necessary. The solution could be anything from a root canal and an implant to a crown in these cases.
Tooth Bonding –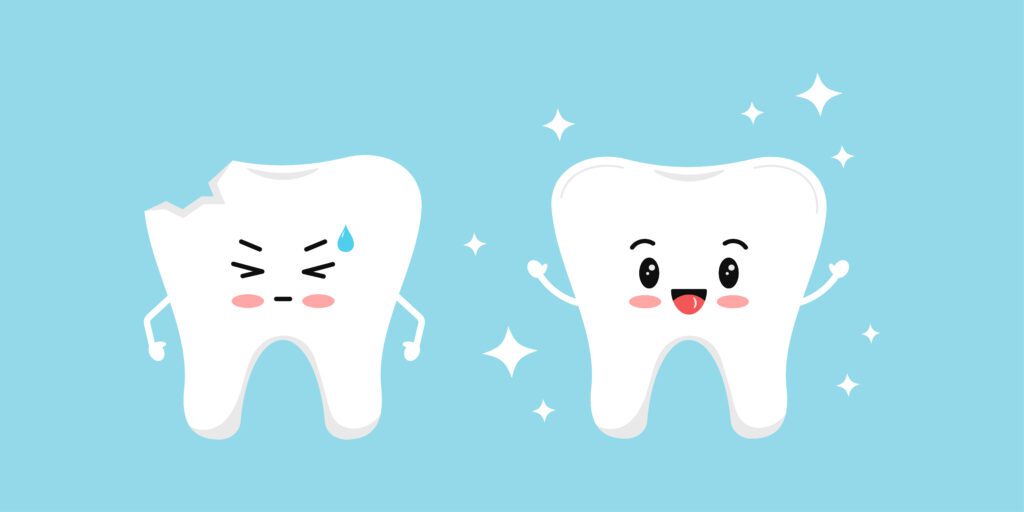 Tooth bonding procedures repair chipped teeth. A dentist uses a resin shell similarly shaped and colored to your tooth to repair the chip. They will then bond it to the chip, strengthening the site and giving you a better smile!
This treatment is essential to keep the chipped tooth in good health. Without filling a chipped tooth, the chip can turn into a full-blown cavity!
Gaps –
If you have a gap in your smile, or even two, this can make your teeth look smaller and more crowded. Composite bonding is adequate to fill in the gaps and solve this problem.
Bite Realignment Procedures –
If your bite is out of alignment, you can suffer from pain in your jaw joints. A bite realignment procedure will correct the position of your teeth, making you feel better with a potential side effect of having a better-looking profile!
The services included in a smile makeover procedure will depend on the specific dental problems that need to be corrected by a cosmetic dentist and the level of work required in your treatment plan process. However, your dentist will ensure that you have white teeth, fantastic gum tissue, and a beautiful smile when your treatment is complete.
Personalized For Your Needs
When we complete a smile makeover treatment, we consider numerous things entirely personal to the patient and their body, including their teeth – color, length, width, shape – mouth, skin tone, and facial appearance.
Our clients choose a facial makeover procedure for a wide range of reasons, all personal to their life and their idea of beauty.
At Patient Empowered Dentistry, we strive to ensure that our patients are delighted with the final results of their cosmetic dentistry. We even take it as a good sign when they cry at the sight of their new smile!
Be it a full mouth of lab-created teeth or a jaw realignment to give your face the profile you've been dreaming of, Dr. Christopher Dyki is always excited to help improve our patients' lives and their smiles.
What Does the Smile Makeover Process Look Like for a Patient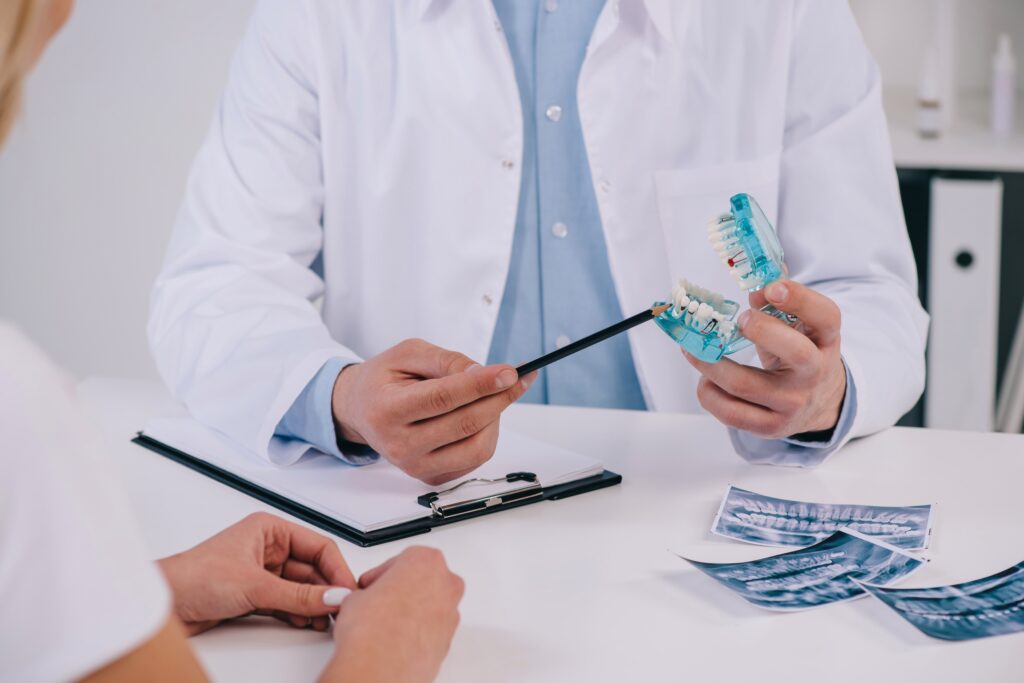 A smile makeover will always begin with a consultation. Here, we will ask our patients what they are unhappy with regarding their teeth and smile. Our Eastpointe, MI dentist, Dr. Dyki, will then suggest the available treatments.
For instance, you might have uneven, chipped, or cracked teeth. Some of these cosmetic bonding can resolve, or you may need a crown. We could even recontour a gummy smile during your visit to improve the general appearance all-around!
Alternatively, you could have missing teeth that need replacements. Again, tooth implants are often the best solution here. With a tooth implant procedure, you can get completely natural-looking teeth that will last for years and restore your smile to its former glory.
If you have numerous issues that need attention, you may be more interested in porcelain veneers. Veneers are a less invasive procedure in which your dr will create medical-grade ceramic teeth and use dental glue to attach them to the pre-existing teeth in your mouth. Before placement, your dentist must fix any dental problems you might have. Otherwise, you risk infections and potentially damaging your new veneers!
For any of these options, our makeover dentist will be meticulous during your smile makeover procedure, making sure to take care of your gum line and match the color of your natural teeth to the color of any lab-created teeth from your cosmetic dental procedures.
Any crowns, veneers, bridges, etc., that our office creates will look like the same teeth that have been in your mouth since day one. People should not tell the difference between your teeth and the teeth designed for your cosmetic dental procedure!
Our Cosmetic Dentistry Expert Wants You to Want People to See Your Smile!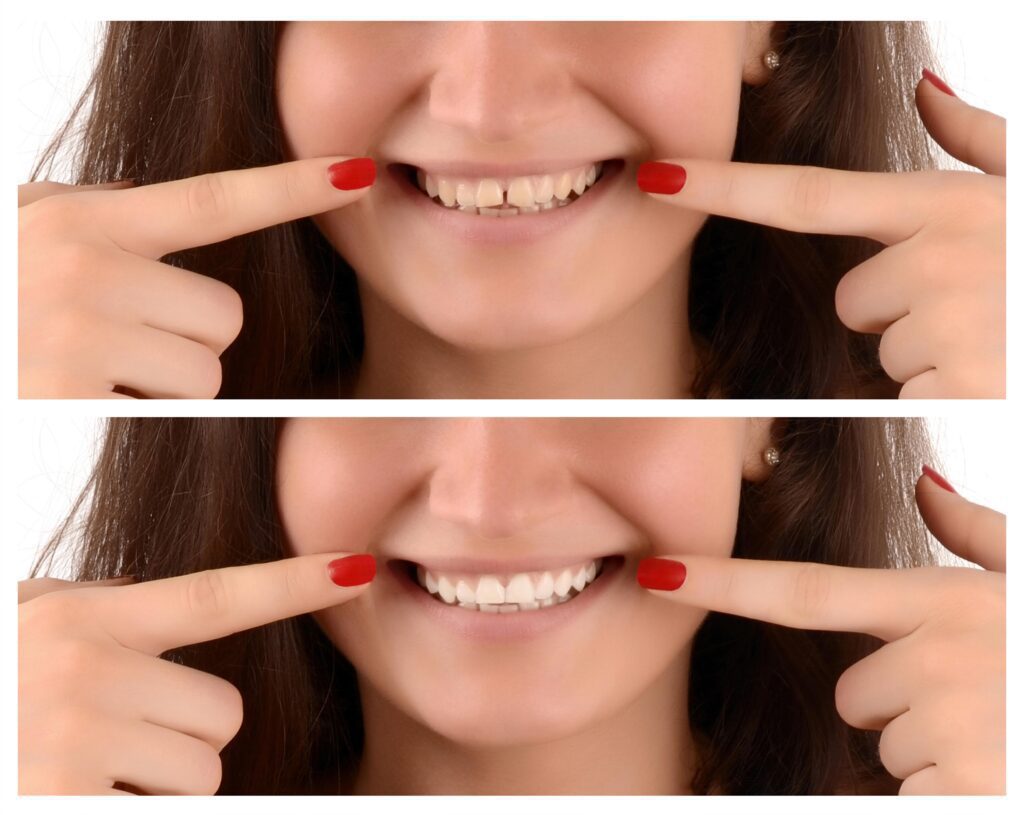 A smile makeover will help ensure that your lips, smile, and cheeks all look fuller!
As you age, it is common for the face to lose its shape. Specific dental procedures can help correct this issue and erase the sunken-in appearance that may have developed over time. The entire treatment might include orthodontics (braces or surgery), dental crowns, teeth whitening, or any combination of procedures.
Teeth whitening is one of the quickest and easiest treatments that can be part of a smile makeover. You can arrange a short in-office treatment each month.
As a family dentistry office, we have the latest innovative technology. We can even provide a full preview of how your smile will look once your cosmetic dentist completes your dental makeover treatment.
Start Your Smile Makeover Journey Today
Your smile is one of your most essential features. It's one of the first things people notice about you when they see you!
You use your smile every day, and that means you rely on it heavily. You don't have to live with decaying or broken teeth. Great dental experts can turn your smile into your favorite feature!
The first step is having an initial consultation, after which the dentist can determine what needs to happen and provide a quote for the total cost of your treatment.
If you are interested in any of these procedures or would like to find out more information about our options, take a moment to call our office or send us an email using the contact form on our site today to set up your first appointment. We look forward to helping you design a smile that you will love to flash at everyone!
Call PED Today!
If you would like to learn more about our dental makeovers or any of these procedures, or if you would like to find out more information about our options, please don't hesitate to take a moment and contact us.
You can reach us by calling our office or sending us an email using the contact form on our site. After you reach out, our Eastpointe, MI family dentist team will be in contact with you. We would love to arrange a consultation for you or anyone in your family to ensure they can start getting the treatment they're seeking.
Our staff would love to sit down with any patient searching for the teeth of their dreams to go over their cosmetic dentistry treatment plan options. If you contact us today, you're on the right path to leaving your friends and family in awe of the difference, not only to your mouth but to your entire personality, once your confidence takes over!